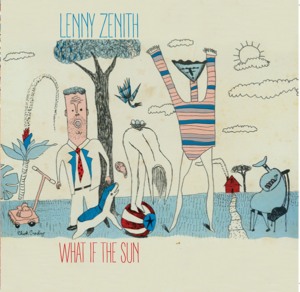 WHAT IF THE SUN – Lenny Zenith
The pre-orders for my upcoming album will be available tomorrow on Bandcamp!
This is my first full-length solo album, and it features James Pertusi and Scott Campbell (Tenterhooks). Produced by Ray Ketchem (Elk City, Guided By Voices, Luna, Mendoza Line, it also highlights a cavalcade of other musicians including members of Elk City, minihorse, Lightning Love and Echo and the Ghost.
The artwork was done by New Orleans outsider artist Chuck Crosby and artist/photographer/videographer Daria Gabriel.
---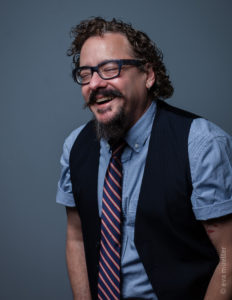 Lenny Zenith Has Spent Decades Bringing Trans Visibility to Rock & Roll
Lenny Zenith's rock legacy is as legendary as it is quiet. For over three decades, the New Orleans musician has released music with bands that include Jenifer Convertible and Tenderhooks and opened for everyone from U2 to Iggy Pop. But, long before he hit the stage and recording studios, his legacy began in the registrar's office of a Glendale, California junior high school. More >
---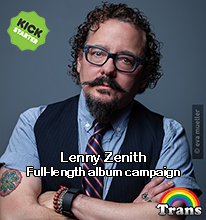 I made it!
Thanks to all my Kickstarter backers!
You've helped make my dreams come true!
---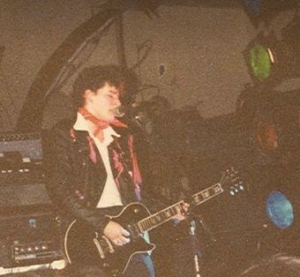 What was it like to open for U2 on a New Orleans riverboat in 1982? Ask Lenny Zenith
In the following, edited passage from a forthcoming memoir, "Before I Was Me," RZA singer-guitarist Lenny Zenith, now a writer and musician based in New York, recalls the rush of that sweaty, long-ago night with U2.
---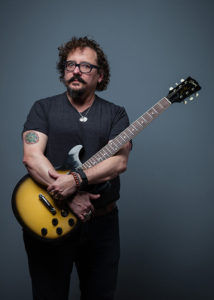 APPEARING AT LA46 – SEP. 9TH 8pm  – The Advocate
(New Orleans) w/ Jack Orion
Join us for an incredibly special night with Lenny Zenith reading excerpts from his memoir "Before I Was Me" and performing Original Songs at LIVE at LA46 on Saturday, September 9th at 8pm at LA46 Vintage Market, 2232 St Claude Avenue in the Marigny. Also performing will be Jack Orion spotlighting the 80's with choice covers and a few of his own songs.
---
APPEARING AT THE WILLOW – AUG. 19th – The Advocate
Almost Ready': Benefit to help filmmaker finish documentary about New Orleans' punk/New Wave scene
---
Lenny Zenith's newest release – LENNY ZENITH + TENTERHOOKS:
POP DOSE – HIGHLY RECOMMENDED! "…vocal chops and songwriting skills always equal a winning combination.  For a debut E.P., this is a damned good primer for things to (hopefully) come." Read more! (PRESS PAGE)
---
Lenny Zenith + Tenterhooks (NYC)
The Willow (Jimmy's) in New Orleans (08/19/2017).
Say hi, listen to my music — if you like it, buy some.
http://lennyzenith.bandcamp.com