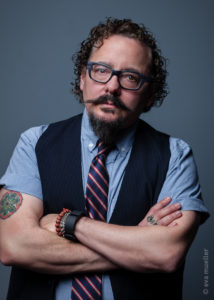 Please consider contributing to the Kickstarter campaign for my new full-length record!
Your generosity is greatly appreciated!
Just finalizing the mixes this weekend, and it's off to mastering and pressing! Still looking for the right publicist etc.
You can hear some previews on the Kickstarter page (in the updates)!
---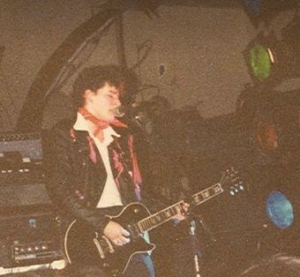 What was it like to open for U2 on a New Orleans riverboat in 1982? Ask Lenny Zenith
In the following, edited passage from a forthcoming memoir, "Before I Was Me," RZA singer-guitarist Lenny Zenith, now a writer and musician based in New York, recalls the rush of that sweaty, long-ago night with U2.
---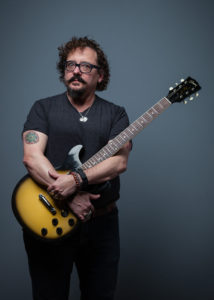 APPEARING AT LA46 – SEP. 9TH 8pm  – The Advocate
(New Orleans) w/ Jack Orion
Join us for an incredibly special night with Lenny Zenith reading excerpts from his memoir "Before I Was Me" and performing Original Songs at LIVE at LA46 on Saturday, September 9th at 8pm at LA46 Vintage Market, 2232 St Claude Avenue in the Marigny. Also performing will be Jack Orion spotlighting the 80's with choice covers and a few of his own songs.
---
APPEARING AT THE WILLOW – AUG. 19th – The Advocate
Almost Ready': Benefit to help filmmaker finish documentary about New Orleans' punk/New Wave scene
---
Lenny Zenith's newest release – LENNY ZENITH + TENTERHOOKS:
POP DOSE – HIGHLY RECOMMENDED! "…vocal chops and songwriting skills always equal a winning combination.  For a debut E.P., this is a damned good primer for things to (hopefully) come." Read more! (PRESS PAGE)
---
Lenny Zenith + Tenterhooks (NYC)
The Willow (Jimmy's) in New Orleans (08/19/2017).
Say hi, listen to my music — if you like it, buy some.
http://lennyzenith.bandcamp.com