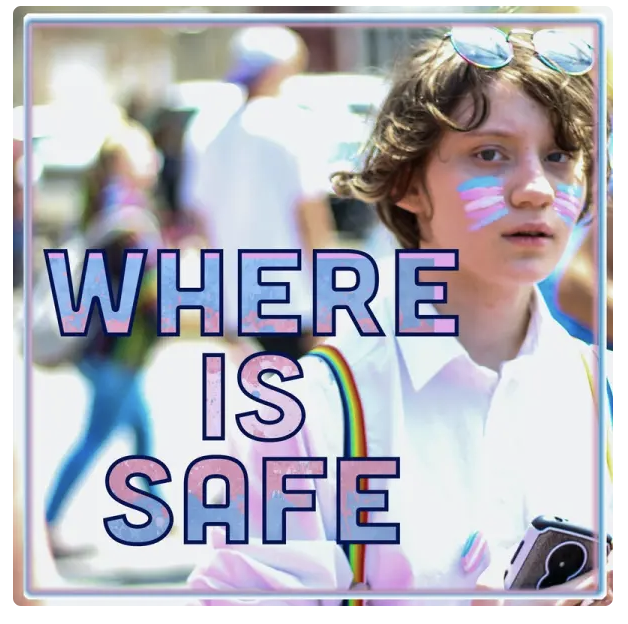 "Where Is Safe?" Single Benefits Trans Youth in At-Risk States
On May 27th, Lenny released the song and video for a new composition called "Where Is Safe" which raises money (100% of all proceeds) for various organizations fighting harmful anti-trans laws in the United states. Available on iTunes, Spotify, Amazon and direct download at Bandcamp.
More info >


---
"Where Is Safe" [Official video]
---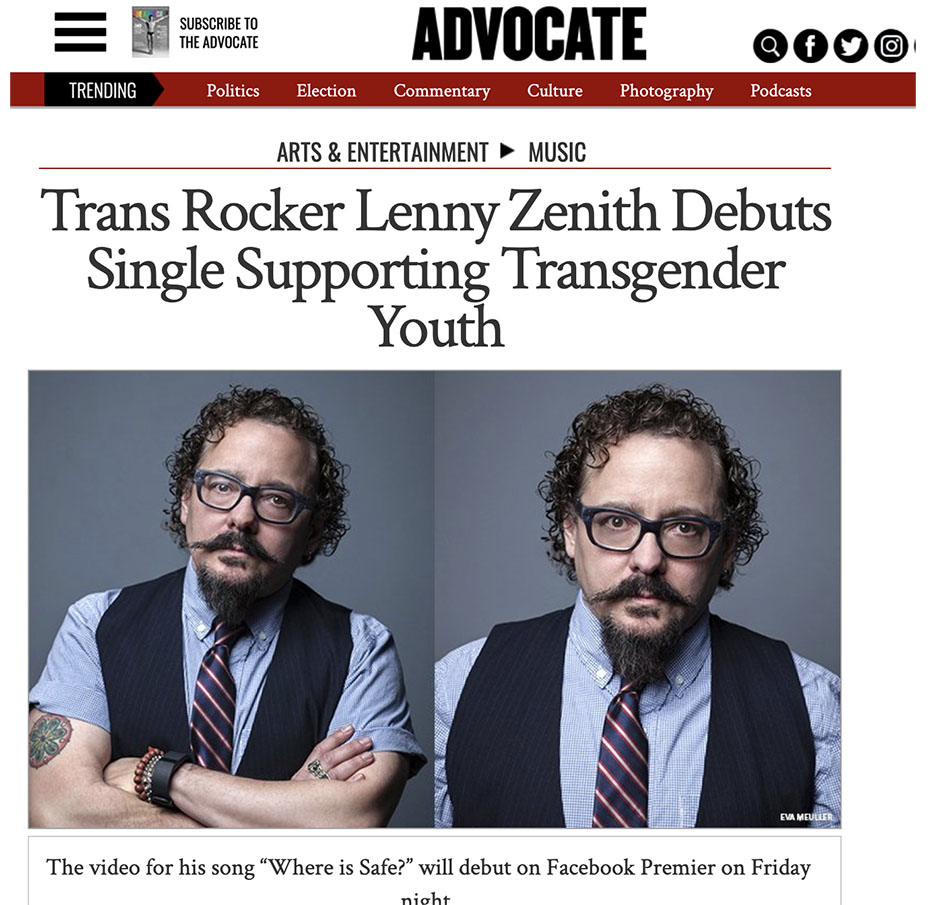 ---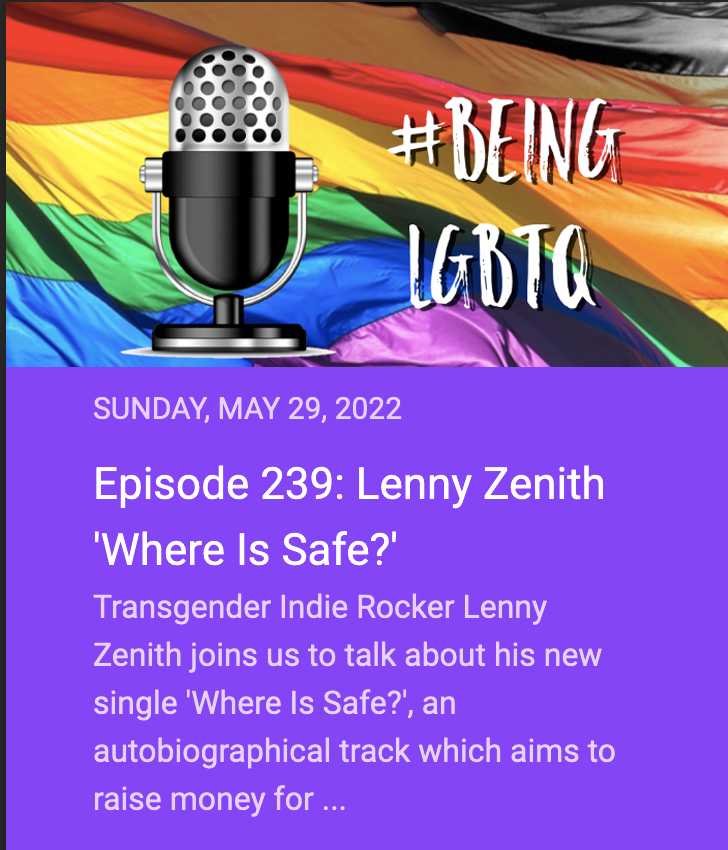 Had a great time talking to Sam Wise on the UK's Being LGBTQ podcast (available worldwide)
We talked about transitioning in the South at an early age, and what it's like to not be affirmed by family…




---
More coverage from Bear World Mag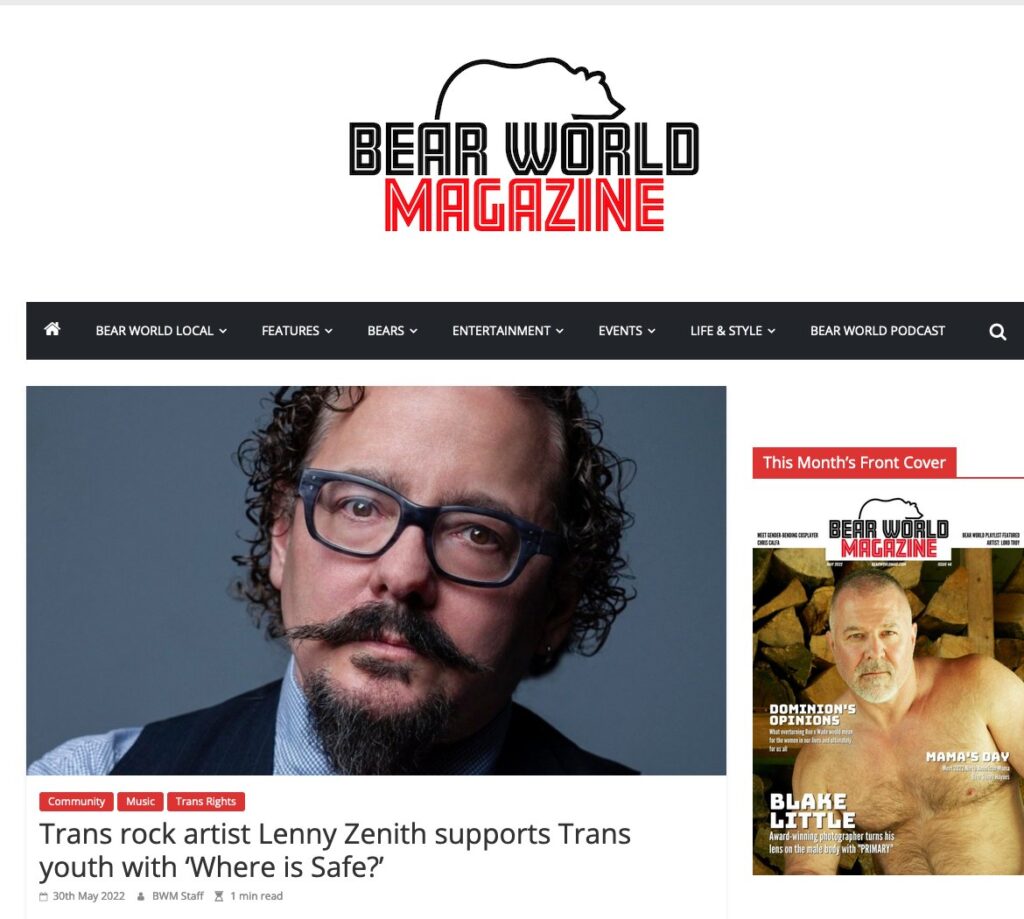 ---
A NEW SPANISH SONG AND VIDEO!
---
TWO MOODY BALLADS RELEASED DURING QUARANTINE
The Quarantine single was recorded, mixed and produced remotely (New Orleans/NYC) during the pandemic. Two romantic ballads well outside of the usual vibe! Proceeds benefit House of Tulip in New Orleans for transgender, non-binary, and gender nonconforming folx experiencing housing-insecurity. Purchase digital or physical songs here.
The video received over 1,000 views in the first week.

More info >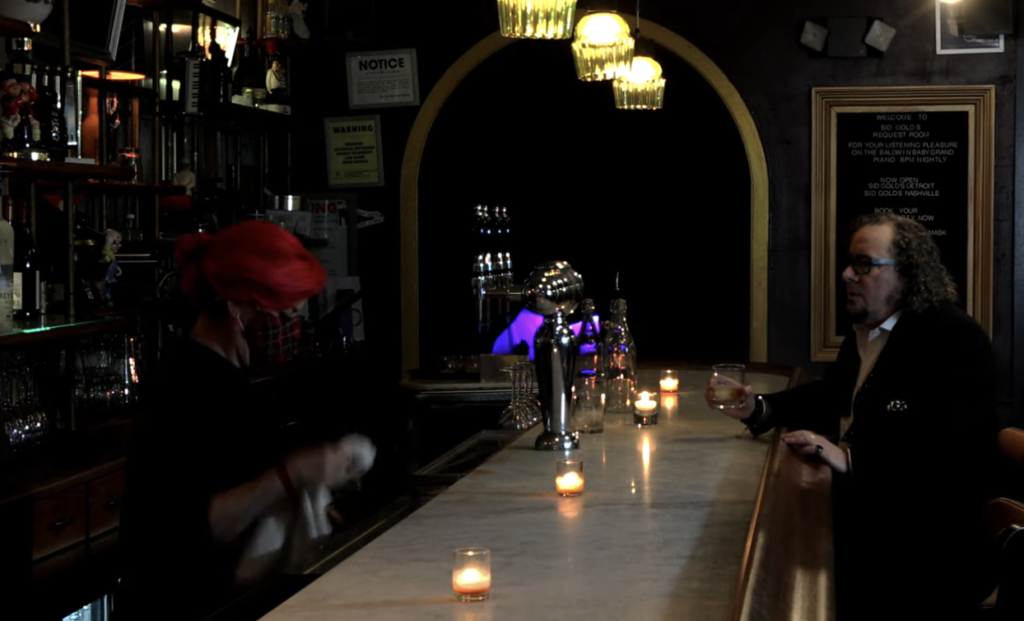 ---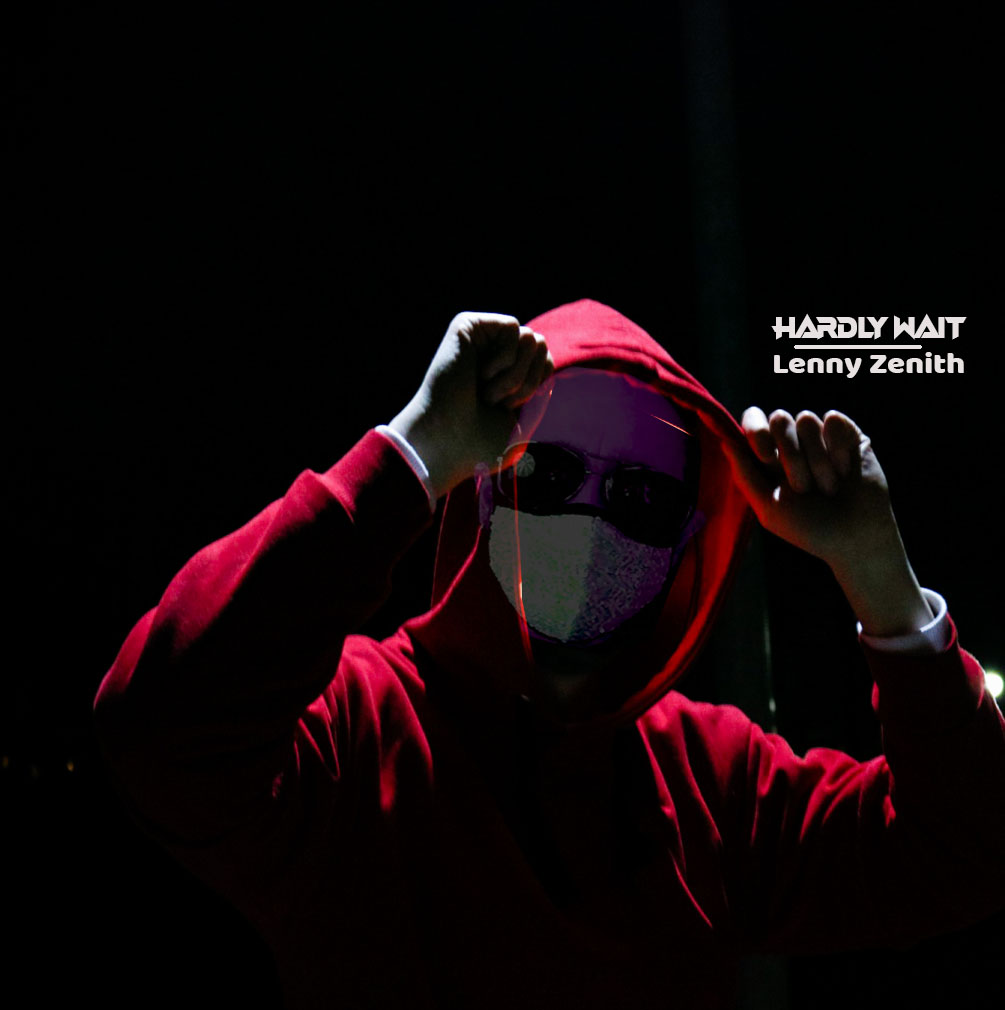 "Hardly Wait" (video) is a song about missing your loved ones during this difficult time in quarantine! It was produced by Eduardo DiniS in the UK and we collaborated viz Zoom and using AudioMovers!

The video was shot in my little studio and features dancing by friends! Read my blog post about the process, hear the song and watch the video.
---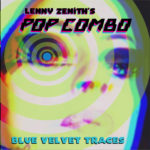 NEW ALBUM!! After many years, I was lucky enough to reunite with my dear friends from POP COMBO — old bandmates in New Orleans to record and release songs that never saw the light of day! BLUE VELVET TRACES is an eclectic collection of power-pop, indie pop, post punk with dollops of jazz and rockabilly. Recorded by Tom Stern in New Orleans at Blue Velvet Studios, and produced by James Pertusi at the Whelping Box in NYC.


---
Small but mighty, Alt-Q radio charts "I'm Awake" at #1 this week!
Check them out on Live365 – Song is available here: https://fanlink.to/bZkb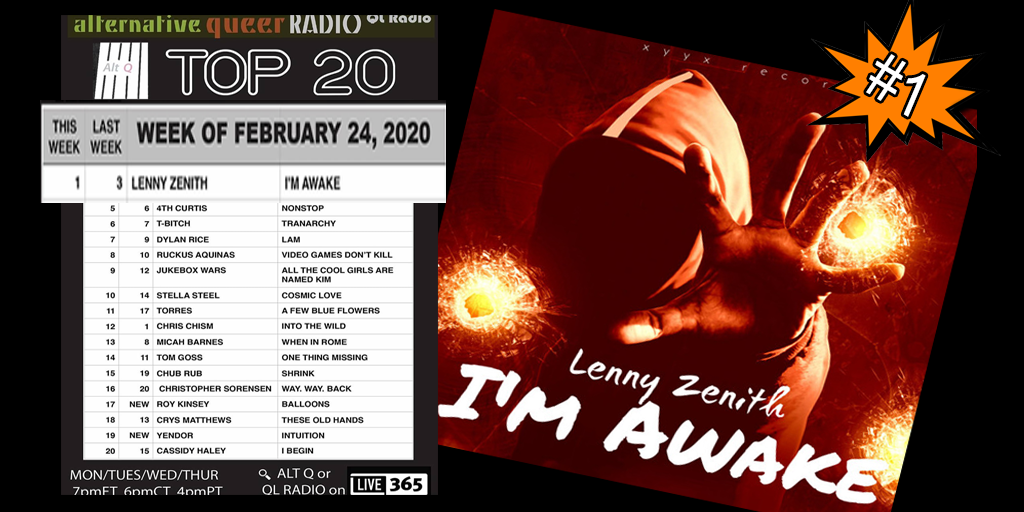 ---
Lenny Zenith & Pop Combo return Early Spring 2020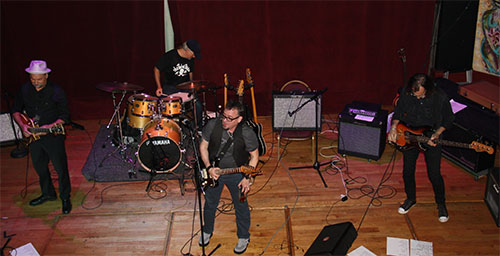 ---
The band had a great time (9/22) at GENDER UNBOUND in Austin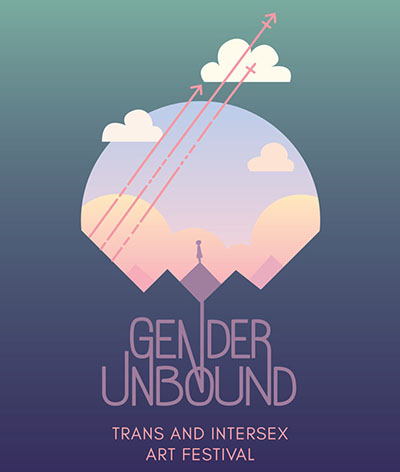 ---
ORDER digital, CD, and/or vinyl (t-shirts too) today! – on Bandcamp
A portion of all proceeds benefits transgender organizations.
---

---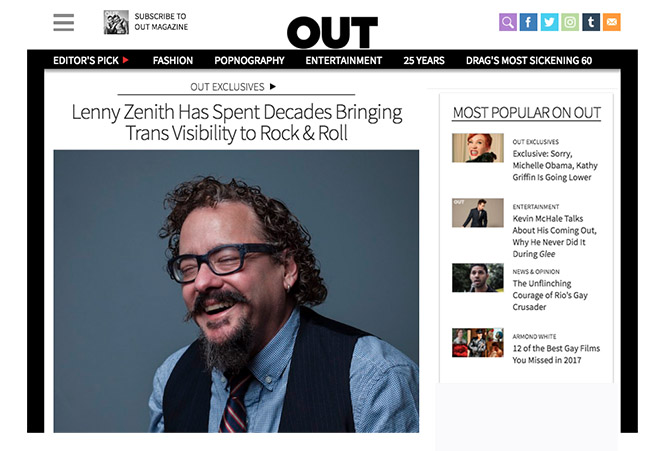 "Lenny Zenith's rock legacy is as legendary as it is quiet. For over three decades, the New Orleans musician has released music with bands that include Jenifer Convertible and Tenderhooks and opened for everyone from U2 to Iggy Pop.
---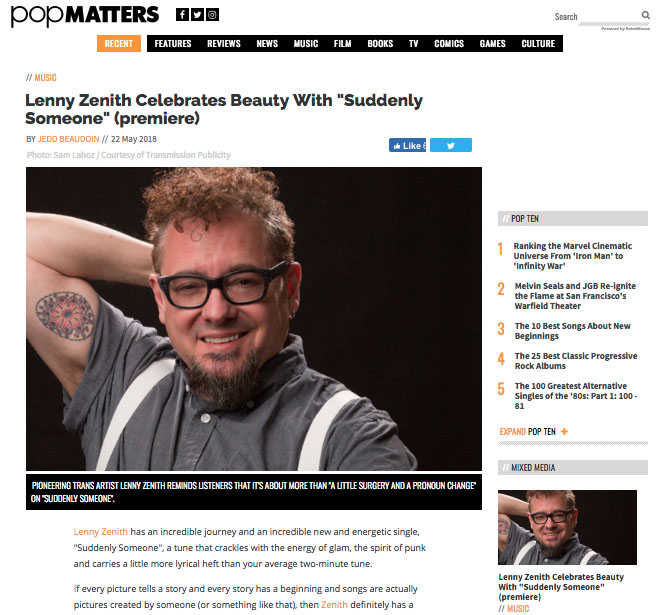 Thanks PopMatters! "Suddenly Someone", a tune that crackles with the energy of glam, the spirit of punk and carries a little more lyrical heft than your average two-minute tune."
---
Some awesome new mentions from Music Injection, Post-Trash, OUT Mag!
Now, over 30 years after his quiet transition, he has crafted a legacy in rock and roll as one of the genre's first true transgender rock stars." – OUT Magazine

OLDER NEWS:
---


What was it like to open for U2 on a New Orleans riverboat in 1982? Ask Lenny Zenith
In the following, edited passage from a forthcoming memoir, "Before I Was Me," RZA singer-guitarist Lenny Zenith, now a writer and musician based in New York, recalls the rush of that sweaty, long-ago night with U2.
---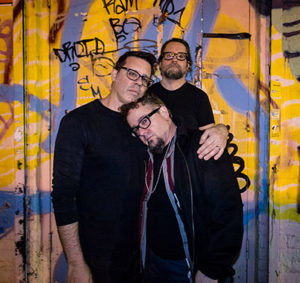 LENNY ZENITH + TENTERHOOKS:
POP DOSE – HIGHLY RECOMMENDED! "…vocal chops and songwriting skills always equal a winning combination. For a debut E.P., this is a damned good primer for things to (hopefully) come." Read more!
---
Lenny Zenith at Losers Lounge tribute to Burt Bachrach "Always Something There to Remind Me"
Say hi, listen to my music — if you like it, please buy some.