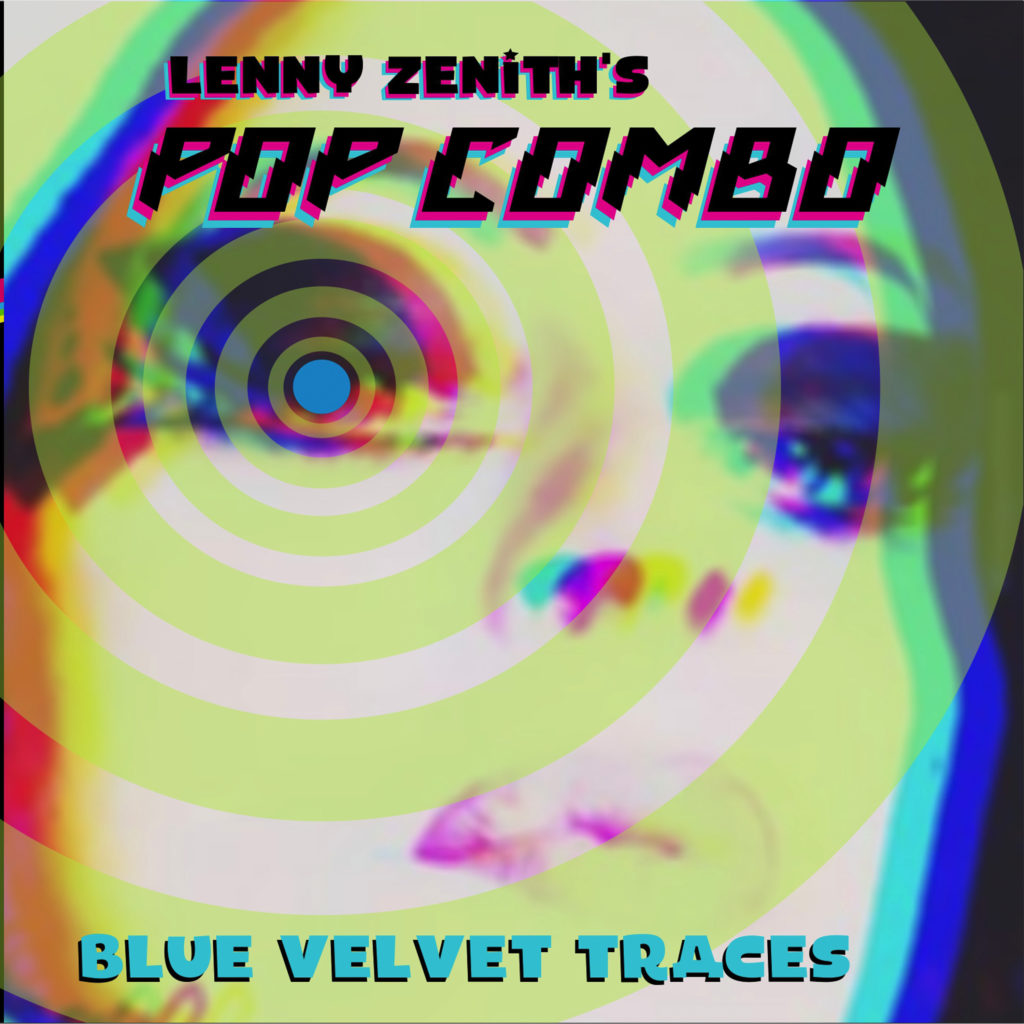 Finally released the FIRST full-length album by Lenny Zenith and Pop Combo  – BLUE VELVET TRACES
Available at https://lennyzenith.bandcamp.com/album/blue-velvet-traces
The first single "Do You Mind" is about 35 years old, but never released. It features Steven Fisher on drums, Gary Parky on bass, Rick Nick on guitar, and Lenny Zenith on vocals, guitar and keyboards. The album was recorded in New Orleans at Blue Velvet Studio produced by James Pertusi in NYC (James also lent some guitar and background vocals).
---
Lenny Zenith, the pioneering transgender songwriter and rock musician has been actively creating and releasing recorded music in New Orleans and New York City since the 1980s.  
Zenith's story begins in New Orleans, where he attended the prestigious NOCCA – New Orleans Center for the Creative Arts. Post-graduation, he became an integral fixture, instrumental in propelling the local punk scene with jam-packed shows at Jimmy's, Jed's, and Dream Palace.

While in New Orleans, he opened for legends including U2, Iggy Pop, The Replacements and X, to name just a few. He also performed everywhere from the USS President to the 1984 World's Fair to the New Orleans Jazz and Heritage Festival (opening for The Neville Brothers and Stevie Ray Vaughan, no less). He recorded with pianist/producer David Torkanowsky in the 80s, and moved to NYC in the 90s, where he worked with producers like James Murphy (pre-LCD Soundsystem!) and Wharton Tiers (Sonic Youth, Dinosaur Jr.).

In 2018 he released his defining record–What If The Sun–produced by Ray Ketchem (Guided By Voices, Elk City). Newly released, it is indeed the work of a trans artist. It's the life and career of someone who has never given up on music and is finally ready to go all in. It's Lenny Zenith, in sum.  The album cover features works by New Orleans artists Chuck Crosby on the front and Daria Gabriel on the reverse. 
Currently, Lenny performs regularly in New Orleans to packed houses at Portside Lounge, Sidebar, and Cafe Istanbul, among other venues. He regularly works with New Orleans musicians Carlo Nuccio, Gary Parky, Rick Nick and Steven Fisher, all who played and recorded in his 80s New Orleans bands (RZA and Pop Combo). This lineup just recently recorded at Blue Velvet Studios in New Orleans (with Tom Stern) for his upcoming new 2019 release!
Some of his bands of note are Jenifer Convertible, Tenterhooks, Minor Planets, Pop Combo and RZA (he had the name first, by the way).

Lenny was recently featured in Billboard, Paste, Pop Matters, and Out.com among others, and is currently planning a permanent return to his hometown of New Orleans.
Reviews
"His infectiously catchy indie pop has classic alternative written all over
it; influences from '80s new wave and '90s guitar rock come together
to create uniquely exciting sounds that shine…" – Atwood Magazine
"…furious and hyper-active …viscerally-calibrated album" – B-Sides and Badlands

"Lenny Zenith's rock legacy is as legendary as it is quiet…he has
crafted a legacy in rock and roll as one of the genre's first true
transgender rock stars." – OUT.com
"Zenith is finally taking his music into his own hands…. now, he's ready to let the world know exactly who he is." – Billboard
"Zenith bounces between storyteller and philosopher, often blurring the lines between both. "Sunday Dress" embroiders Zenith as a remarkable songwriter, flawlessly roping you into the storyline. " – Selective Memory
Song Links

Lenny Zenith & Pop Combo (upcoming album)
Do You Mind
Figment
42X
Pop Combo (Three songs – Soundcloud)

Lenny Zenith – What If The Sun
Decompress Baby
What If The Sun
Sunday Dress

What If The Sun Full Album