LENNY ZENITH – PRESS

"f

urious and hyper-active …viscerally-calibrated album …Zenith has a way of extending an emotional weight that culls compassion and painstaking understanding for a wide swath of potential consumers, perhaps even stout detractors." – B-Sides and Badlands
---


"His infectiously catchy indie pop has classic alternative written all over it; influences from '80s new wave and '90s guitar rock come together to create uniquely exciting sounds that shine…" – Atwood Magazine
---
New & Notable from BANDCAMP!
"…grinding, riff-heavy…bruising melodies"
---
"Sudde

nly Someone", a tune that crackles with the energy of glam, the spirit of punk and carries a little more lyrical heft than your average two-minute tune. – PopMatters
---

"Lenny Zenith has had an amazing colourful music career …as a punk rocker, moving on to a pop band and is a true pioneering trans artist. Kudos to Lenny as he inspires millions around the word with his journey not only as a trans artist but as a person. WTG Lenny." – Music Injection
---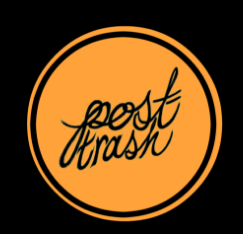 "Zenith has maintained a relatively low profile. But in June, Zenith will release What If The Sun?, the first album under his own name. The title track is the album's second single, a Thermals-meets-Superchunk punk-pop anthem about dealing with anxiety." – Post-Trash
---
Lenny Zenith Has Spent Decades Bringing Trans Visibility to Rock & Roll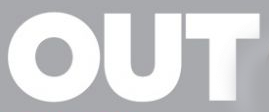 "Lenny Zenith's rock legacy is as legendary as it is quiet…he has crafted a legacy in rock and roll as one of the genre's first true transgender rock stars." OUT.com
---

OLDER REVIEWS:
'This is some good stuff. A New York band that kicks up a glorious racket by combining all the best elements of rock, garage, pop and punk, all with melody, structure and punch. Classic four piece band that has vocal chops and songwriting skills always equals a winning combination.
This is one of those blink-and-you-missed-it pieces; you need to listen to it more than one time because you'll want to remember what you heard and why you like it. I'm on my 5th go round – and that says a lot. So be looking out for Tenterhooks – I think they've got it."
HIGHLY RECOMMENDED – POP DOSE
---
"The New York City four-piece play hook-laden power pop…Tenterhooks draw from the same well of loud power pop as Bob Mould at his most Sugar-y. The clip also gives a glimpse at the band's high-energy live show…" – CoolDad Music (on the 2nd video debut)
---
"Zenith is back in the New York groove with his tough and tuneful Tenterhooks. Former JenCon (and current Sharp Things and Ditty Committee) bassist James Pertusi at his side, Lenny rounded up his new unit with Scott Campbell on drums and Hiro Suzuki on lead guitar. … Tenterhooks has been turning heads all over town with their muscular indie-pop," – The Big Takeover (on the 1st video debut)
---
"Tenterhooks sing songs about hope for those individuals who live alternative lifestyles. Tenterhooks sound similar to The Ramones with their angst driven vocal harmonies and thunderous post punk melodies that sound like a freight train is barreling down the tracks." – Jersey Beat
---
"The first two cuts, "Lucy" and "Unseen" are both hooky and raw while "Helpless" is even more hooky…like some long lost late 70s power pop tune by a band no one has heard of but should have heard of." – DaggerZine

"Unseen" is Meanwhile in Another Part of Town'smost riveting moment, with the remaining tunes paling not much further behind. Dare I say aficionados of Cheap Trick, The Well Wishers and Splitsville will be delighted with this?" – Willfully Obscure
---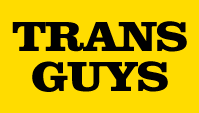 Lenny Zenith's "Tenterhooks' sound is a garagey mix of blistering pop, glam and punk reminiscent of an overdriven Blown Speakers-era New Pornographers." – Transguys (dotcom)
---
Riffing with "I'm Moving Out"-level bounce & swagger on "I Didn't Lie," while "Unseen" is blended pop recalling XTC's "Then She Appeared – @IndieMusicRevs (via Twitter)
---
EVEN OLDER PRESS
Offbeat – Soundcheck: Lenny Zenith Takes 5
WTUL – Vox 50th Anniversary edition interview
Jenifer Convertible – Pirate A & R – L.A. Rock
Singer Becky Kury To Join Revived RZA – Bunny Matthews / Times-Picayune
Zenith, at the nadir, gives it another try – Jeff Hannusch / Times – Picayune
Lenny Zenith and James Booker – Richard Braverman / Los Angeles Weekly
Notes on New Orleans Music Interview – Rock Adam / Gambit
Lenny Zenith and Pop Combo – Rick Olivier / Wavelength
The Lenny Zenith Interview – Bunny Matthews, Jon Newlin / Figaro