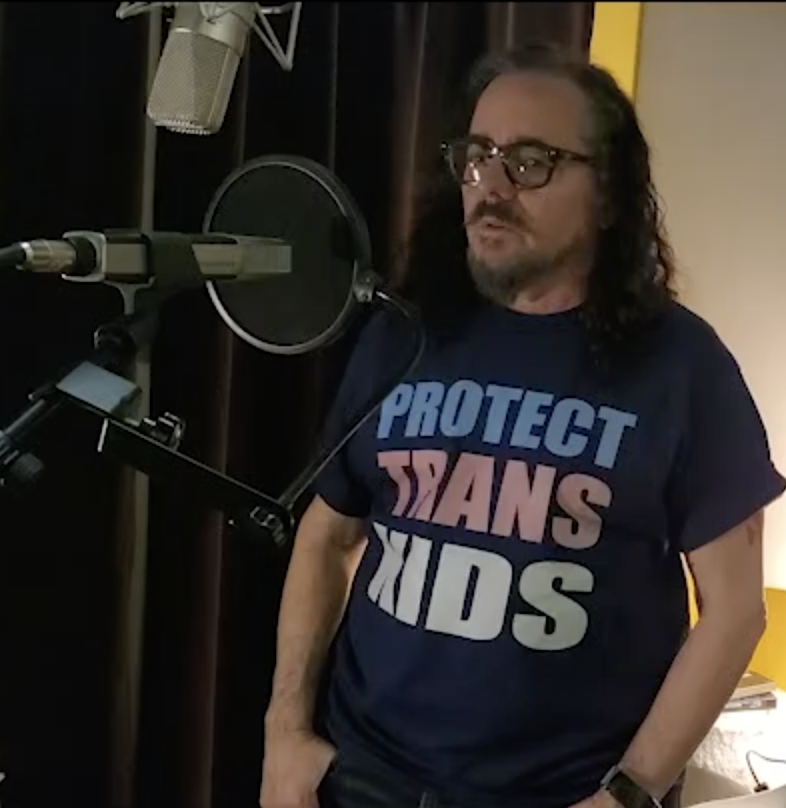 I wrote this song after a particularly troubling nightmare where there were hardly any states that were safe for transfolx (except California). I was desperately trying to leave my current state and terrified of being accosted.

This grew out of the fear, sadness and anger I've been feeling for trans kids and their families in states where they are being targeted with hateful and harmful rhetoric, and denied life-saving gender-affirming care.

It details some of my own personal experience transitioning in Jr. High and as the lyrics state:
"…years later, the same hateful people are now making laws, to keep kids like I was from being true, to themselves to their hearts, what are trans kids 'sposed to do?"
---
See receipts (partial).
---
Listen

PRESS RELEASE
What: "Where Is Safe" – song and video supporting trans youth
Who: Pioneering transgender rocker Lenny Zenith
When: May 27th
Where:
Audio Downloads: Bandcamp (direct download), iTunes, Google, Amazon, all major music outlets

Video: YouTube, Facebook
Transgender pop/punk pioneer Lenny Zenith writes and releases a song and video to raise funds for transgender youth and their families in at-risk states.

After a particularly troubling nightmare where there were hardly any states that were safe for transfolx (except California). Lenny dreamt he was desperately trying to leave to a safe a state.

This grew out of the fear, sadness and anger he's been feeling for trans kids and their families in states where they are being targeted with hateful and harmful rhetoric and laws.

Zenith, who transitioned during adolescence in the South considers the understanding doctors who gave him hope, to have saved his life.

Lenny wrote and produced the song and video with his friend and collaborator James Pertusi and was able to get film and images of loving trans families as well as stock footage for the music video. Lenny will be donating 100% of all proceeds from direct downloads as well as all streams to various organizations fighting these anti-trans laws. People can also donate directly below and email to get an MP3 of the song.
Inquiries: lennyzenith@gmail.com
Donation links:
---
---
Official Video
---
"Where Is Safe" – Official Trailer
The song is based on my personal experience going to Jr. High as a boy a long time ago and then unfolding to now as detailed in my yet unpublished memoir, "Before I Was Me". I transitioned at 13 in New Orleans in the 70s!!

PRESS
More about me: http://lennyzenith.com/press

Bio: http://lennyzenith.com/about

Media download (hi-res images): https://www.dropbox.com/sh/pytbtoogugnraao/AAA2O6PbV2wONhrgGmJH9Osra?dl=0

WHERE IS SAFE - (lyrics)

Got dressed early, doesn't look quite right
But it's what I like to wear
Mom looks worried, dad just smiles
I hope I don't get too many stares

School bell rings don't walk too fast
Shuffle past the glare
Keep my head up, words that sting
Try hard not to care 

Velour shirt with big long collars
My favorite corduroy
HIgh top vans and my favorite skateboard
Guess I look like a boy

All my life I just wanted hear, was be yourself without any fear
Did the best I could to live my truth 
I just wanted to be safe could you  —  keep  me safe,  where is safe?
Where is safe? Where is safe?

Got out of high school and tried some college
Made some friends, picked up lots courage
Started a band then I found love
But in the back of my head I knew
I might not be safe, where is safe, could you keep safe, where is safe?

Fifty years later and now I'm old
The same hateful people are now making laws
To keep kids like I was from being true
To themselves to their hearts 
What are trans kids 'supposed to do?

Where is safe, where is safe, could you keep us safe?

Can't go to Florida, play sports with my friends
Our own private Idaho,  where does it end?
Wrote off Alabama, and Texas (not Austin) 

But where is, where is —–  safe?
Where is safe, can you keep us safe, can you keep us safe.
Where is safe, where is safe
I want to be safe, I want to be safe.
---
Press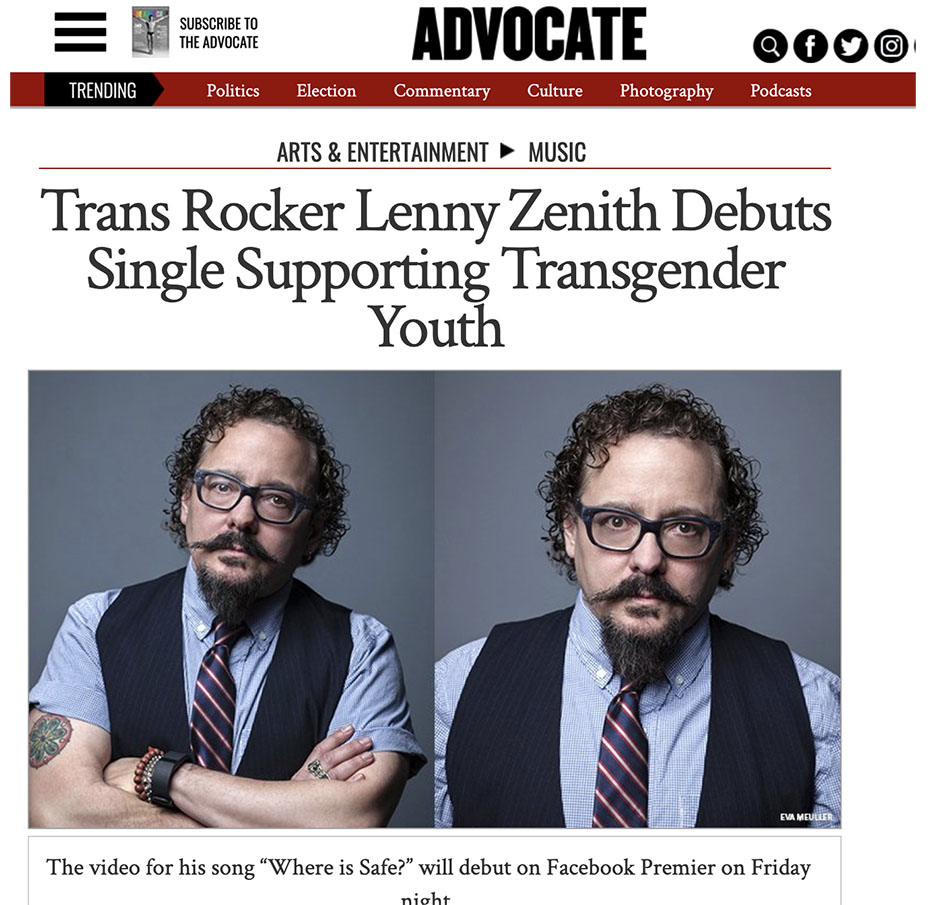 I'll be updating the campaign's progress and happy to share any/all info.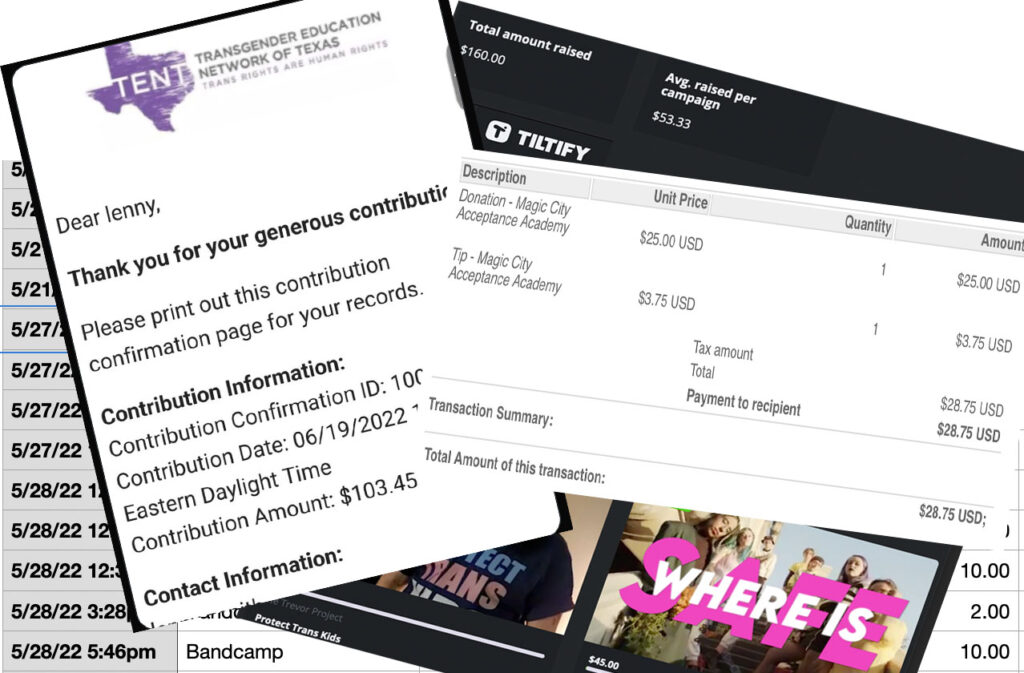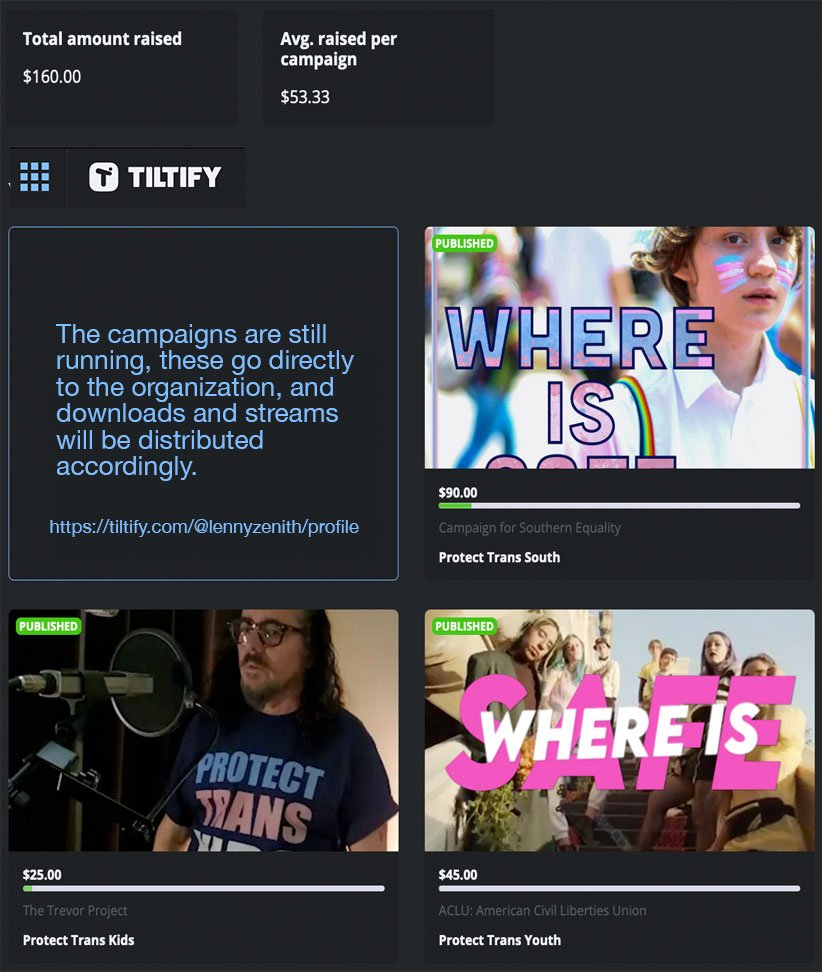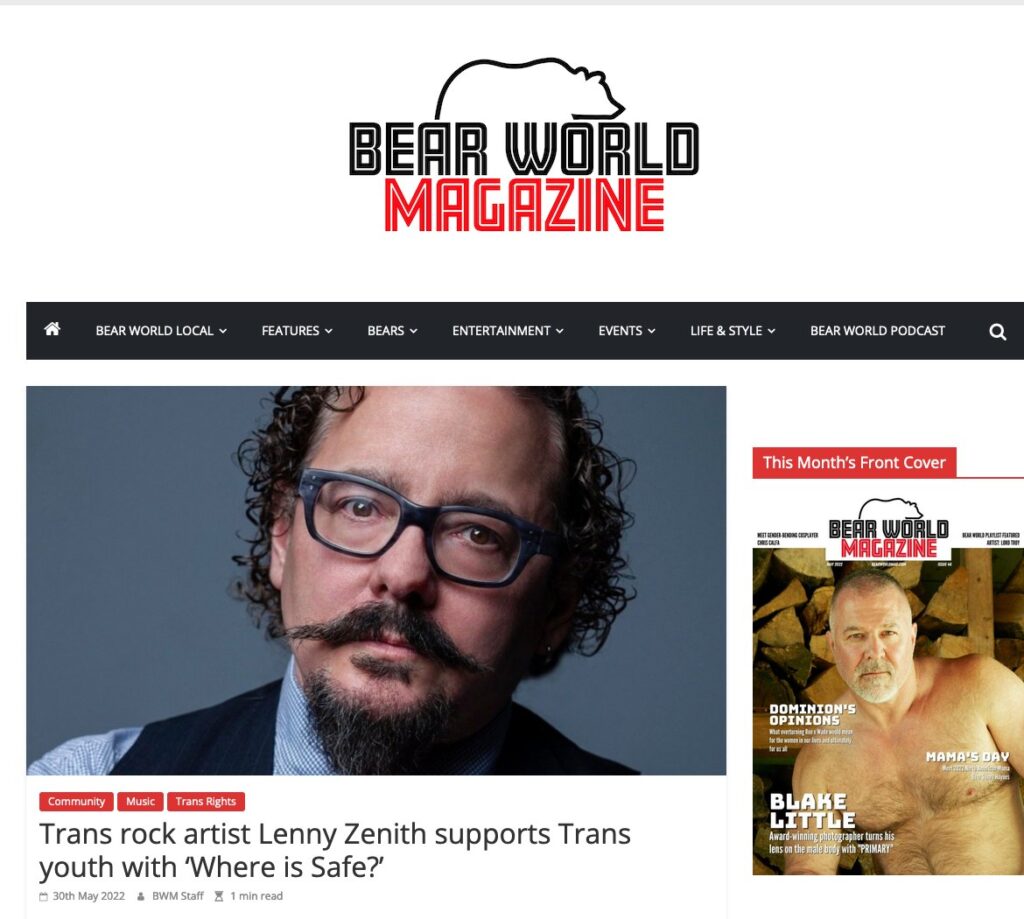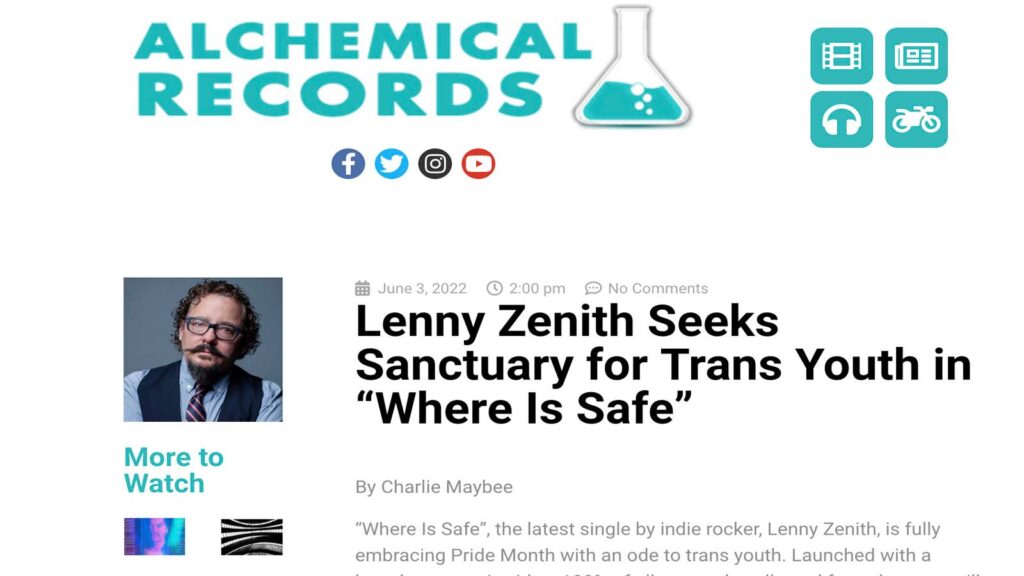 ---

---
GUEST SPEAKERS – MAY 27TH – FACEBOOK LIVE
On May 27th, we had a panel with speakers from the trans community.
Facebook's Live Event feature was lacking and we couldn't bring them on live, but the video is archived and will be edited as well as the comments.
I was very honored these wonderful people decided to join.
Erin Reed – tracks anti-trans legislation all over the country and run the largest trans healthcare map, an informed consent map listing every informed consent hormone therapy clinic for trans people. She has over 45k Twitter followers that rely on her tenacious updates. https://twitter.com/erininthemorn
Dr. Carole M. Filangieri, Licensed Psychologist who provides gender affirming mental health care and is the mother of a transgender son
Anneliese Singh – Author of The Queer and Trans Resilience Workbook
Professor and Associate Dean of Diversity, Equity, and Inclusion at Tulane University whose research explores trans and nonbinary resilience and liberation, racial healing, and racial justice.
www.anneliesesingh.com
Ashton Santo –LMSW, is a queer transmasculine social worker and public policy advocate. He has worked with professionals across disciplines to implement gender-affirming policies and practices, particularly focusing on mental health and substance use. He also engages in direct practice with gender-expansive individuals, providing low-barrier access to letters of readiness in a time when gender-affirming care is increasingly under threat.

Alejandra Caraballo – is a clinical instructor at the Harvard Law School Cyberlaw Clinic. Their background is in LGBTQ civil rights litigation and direct services. https://twitter.com/Esqueer_