"It would be easy to call Lenny Zenith's new album What If the Sun a debut, since it is technically the singer's first album under his own name. But Zenith has been participating in the music industry for decades as a member of multiple indie pop-rock bands, including Jenifer Convertible, Minor Planets and Tenterhooks.

But with What If the Sun, Zenith is finally taking his music into his own hands. The singer tells Billboard that for years he didn't feel safe publicizing himself because of his transgender identity. But now, he's ready to let the world know exactly who he is. "I want my voice to be heard, and I want to be able to support working with other transgender people and artists," he says." – Billboard
---

"His infectiously catchy indie pop has classic alternative written all over it; influences from '80s new wave and '90s guitar rock come together to create uniquely exciting sounds that shine…" – Atwood Magazine
---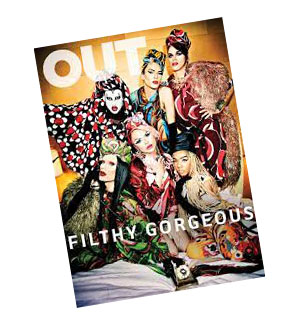 Lenny Zenith Has Spent Decades Bringing Trans Visibility to Rock & Roll


"Lenny Zenith's rock legacy is as legendary as it is quiet…he has crafted a legacy in rock and roll as one of the genre's first true transgender rock stars." OUT.com
---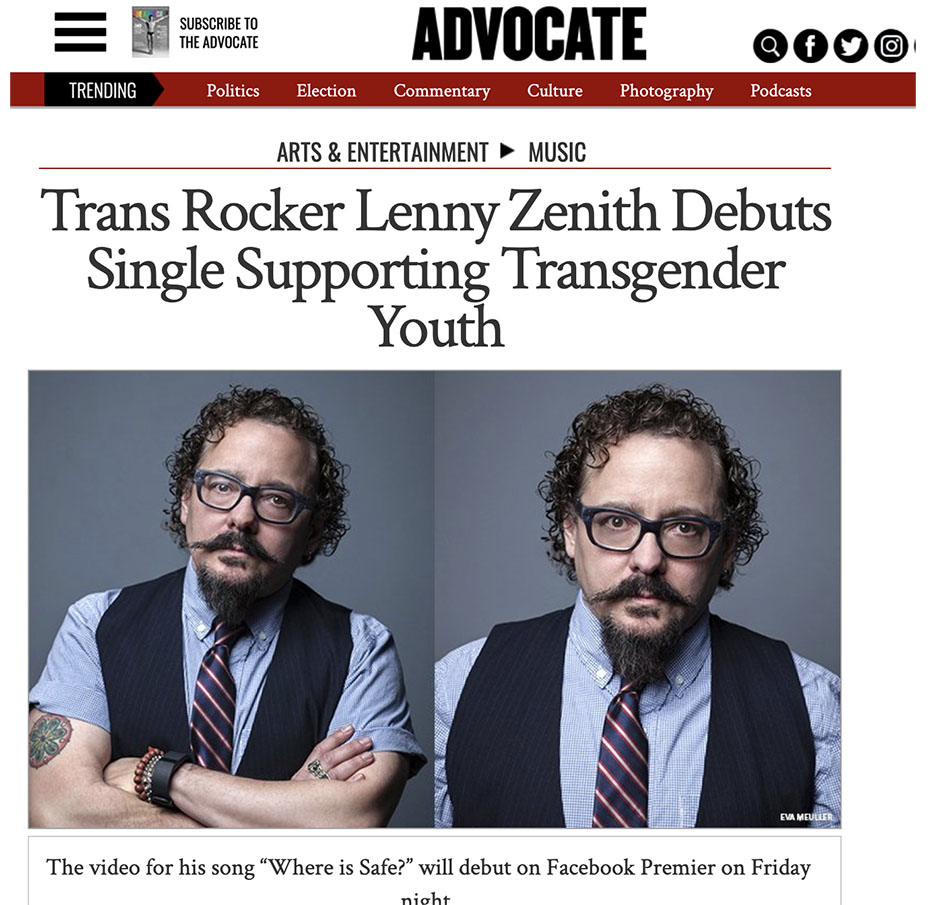 ---

---

"NYC-based Trans rock singer Lenny Zenith has released a new single "Where is Safe?", where he sings about his personal journey in order to raise awareness about Trans issues and support Trans youth. " – Bear World Magazine
---
PRAISE FOR LENNY ZENITH & THE ALBUM WHAT IF THE SUN – 2018

"…the true beauty of this record is the ease with which Zenith and his band, accented by guitarist Ben Collins, bassist/guitarist James Pertusi, drummer Scott Campbell, and keyboardists Carl Baggaley and Leah Diehl, sway from boisterous tracks such as the two minute blast of "Trouble" to the serene, majestic "Wish" with effortless precision. "Decompress Baby" and "Still I Rise" are other sterling examples of serene power pop that are instantly infectious, highlighted by Zenith's warmth as a singer. Hopefully, What if the Sun brings Lenny Zenith the type of name recognition so rightfully deserved by a highly talented artist." – Jersey Beat
---

Lenny Zenith is an artist who caught my ear when I heard his 2018 album "What If the Sun." A song from the record was sent to me for coverage on a music blog that I write for. I was immediately drawn to Lenny's voice, and then when I took a deeper dive into the blurb that was sent along with his music, I found that Lenny was like me, a trans person. I listened carefully to his lyrics and felt very connected to songs like "Suddenly Someone" and "Sunday Dress." Not only was I connected musically, but I connected to the lyrics. What I like most about Lenny is that his music is captivating. For someone that loves rock and punk, Lenny Zenith is an artist that just shouldn't be ignored. He has even dived into EDM recently. His vocals are delivered with a sense of urgency, perhaps with roots in punk rock, and excited me as I listened.
---


"Suddenly Someone" from the album "What If The Sun" by trans punk art rocker Lenny Zenith pulsates with a kind of late 70's proto punk meets 80's new wave with deep pop hooks around the edges. If I have to cast out one respectful critique it is that the song ends much too soon. Still absolutely love the aesthetic here. – American Pancake
---


"His musical career…shines in his solo debut, with his experience and expertise glimmering through each note of each song. Zenith's voice is unique and authentic, and it is clear that he connects with every song on a personal level." That Music Mag
---


"Kids, if you want to emulate the great indie bands of the 80s and early 90s, pay close attention to the details on this set. Keep your songs short. Don't pile on hook after hook, but stick to the good one. Most of all, don't take yourself too seriously. Many bands today do well with the music, but they're simply too crafted to pull off the sound. Zenith is a stellar musician, but he doesn't try too hard. He gets it just right." – Aiding & Abetting
---


"For his latest trick, Zenith is taking stock of his life and career on this new album. Joining him throughout are musicians that he has played with over the past 30 years and the songs look to his past and present while gearing him and the world up for a future where the fight for trans rights still continues. To that end, Zenith is donating a portion of the proceeds from the sale of this album to organizations like Trans Women of Color Collective and Trans Lifeline.
Give a listen to "Trouble" from this wonderful new record…" – Paste Magazine
---


"Zenith bounces between storyteller and philosopher, often blurring the lines between both. "Sunday Dress" embroiders Zenith as a remarkable songwriter, flawlessly roping you into the storyline. " – Selective Memory



The new album titled 'What If The Sun' consists of 12 songs of just good ol' fun rock. Have a headache? Listen to Zenith. Have a backache? Alleviate that with Zenith. Have a gripe about not having fun with your usual day to day music? Break up the monotony with Zenith!

However, the album isn't about trans and trans subjects. It's the culmination of works and thoughts from a musician who'd been around the block and has some things to say, in the style he'd always wanted. – Come Here Floyd
---

"furious and hyper-active …viscerally-calibrated album …Zenith has a way of extending an emotional weight that culls compassion and painstaking understanding for a wide swath of potential consumers, perhaps even stout detractors." – B-Sides and Badlands
---
New & Notable from BANDCAMP!"…grinding, riff-heavy…bruising melodies"
---

"Suddenly Someone", a tune that crackles with the energy of glam, the spirit of punk and carries a little more lyrical heft than your average two-minute tune. – PopMatters
---

"Lenny Zenith has had an amazing colourful music career …as a punk rocker, moving on to a pop band and is a true pioneering trans artist.  Kudos to Lenny as he inspires millions around the word with his journey not only as a trans artist but as a person. WTG Lenny." – Music Injection
---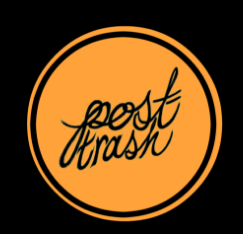 "Zenith has maintained a relatively low profile. But in June, Zenith will release What If The Sun?, the first album under his own name. The title track is the album's second single, a Thermals-meets-Superchunk punk-pop anthem about dealing with anxiety." – Post-Trash
---
---
OLDER REVIEWS (LENNY ZENITH + TENTERHOOKS EP):
EP):

'This is some good stuff. A New York band that kicks up a glorious racket by combining all the best elements of rock, garage, pop and punk, all with melody, structure and punch. Classic four piece band that has vocal chops and songwriting skills always equals a winning combination.
This is one of those blink-and-you-missed-it pieces; you need to listen to it more than one time because you'll want to remember what you heard and why you like it. I'm on my 5th go round – and that says a lot. So be looking out for Tenterhooks – I think they've got it."
HIGHLY RECOMMENDED – POP DOSE
---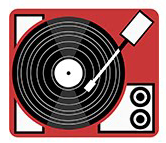 "The New York City four-piece play hook-laden power pop…Tenterhooks draw from the same well of loud power pop as Bob Mould at his most Sugar-y. The clip also gives a glimpse at the band's high-energy live show…" – CoolDad Music (on the 2nd video debut)
---
"Zenith is back in the New York groove with his tough and tuneful Tenterhooks. Former JenCon (and current Sharp Things and Ditty Committee) bassist James Pertusi at his side, Lenny rounded up his new unit with Scott Campbell on drums and Hiro Suzuki on lead guitar. … Tenterhooks has been turning heads all over town with their muscular indie-pop," – The Big Takeover (on the 1st video debut)
---

"Tenterhooks sing songs about hope for those individuals who live alternative lifestyles. Tenterhooks sound similar to The Ramones with their angst driven vocal harmonies and thunderous post punk melodies that sound like a freight train is barreling down the tracks." – Jersey Beat
---
"The first two cuts, "Lucy" and "Unseen" are both hooky and raw while "Helpless" is even more hooky…like some long lost late 70s power pop tune by a band no one has heard of but should have heard of." – DaggerZine

---
"Unseen" is Meanwhile in Another Part of Town'smost riveting moment, with the remaining tunes paling not much further behind. Dare I say aficionados of Cheap Trick, The Well Wishers and Splitsville will be delighted with this?" – Willfully Obscure
---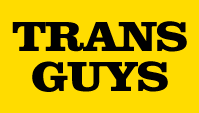 Lenny Zenith's "Tenterhooks' sound is a garagey mix of blistering pop, glam and punk reminiscent of an overdriven Blown Speakers-era New Pornographers." – Transguys (dotcom)
---
Riffing with "I'm Moving Out"-level bounce & swagger on "I Didn't Lie," while "Unseen" is blended pop recalling XTC's "Then She Appeared – @IndieMusicRevs (via Twitter)
---
EVEN OLDER PRESS
Offbeat – Soundcheck: Lenny Zenith Takes 5
WTUL – Vox 50th Anniversary edition interview
Jenifer Convertible – Press
Singer Becky Kury To Join Revived RZA – Bunny Matthews / Times-Picayune
Zenith, at the nadir, gives it another try – Jeff Hannusch / Times-Picayune
Lenny Zenith and James Booker – Richard Braverman / Los Angeles Weekly
Notes on New Orleans Music Interview – Rock Adam / Gambit
Lenny Zenith and Pop Combo – Rick Olivier / Wavelength
The Lenny Zenith Interview – Bunny Matthews, Jon Newlin / Figaro