Lenny Zenith, the trailblazing singer/songwriter hailing from New Orleans, has mesmerized global audiences with his daring exploration of diverse musical genres and unwavering dedication to authenticity.
Over the course of numerous fruitful years, Lenny Zenith has built an impressive and prolific career.
---
NEWS
"Always In My Heart (New Orleans Is My Home)"
I'm thrilled to release this tribute to my beloved hometown, New Orleans. It was a true labor of love, recorded and produced in the heart of the city, with the invaluable contributions of some of its legendary musicians. I invite you to immerse yourself in the song and video, and experience the bittersweet longing that comes from missing one's roots. Moreover, by downloading or streaming this track, you'll be supporting a noble cause as it will directly benefit The New Orleans Musicians Clinic
Download | Read more
---
The Quarantine single –
Two romantic songs written and released during the pandemic
Listen to "Always Near Me" | "How We Got Here" – Spotify

Featuring solely New Orleans musicians and recorded and produced in New Orleans at Blue Velvet Studios NOLA by Tom Stern.
Long time friend and collaborator,  Carlo Nuccio (Continental Drifters, Pat McLaughlin), led the session and recruited the musicians.  Paul Clement (Twangorama, Woodenhead), also a close friend and talented bassist provided the lilting bassline. Featured performers include New Orleans pianist Brian Coogan, (Johnny Vidacovich,  Alex McMurray), trumpeter Scott Frock (Sturgill Simpson, The O'Jays, The Temptations), as well as another longtime friend, Alison Young (Songdogs), who contributes intimate vocal harmonies.
Purchase digital or physical songs here.
The video received over 1,000 views in the first week.

Info about the recording in New Orleans and filming of the video >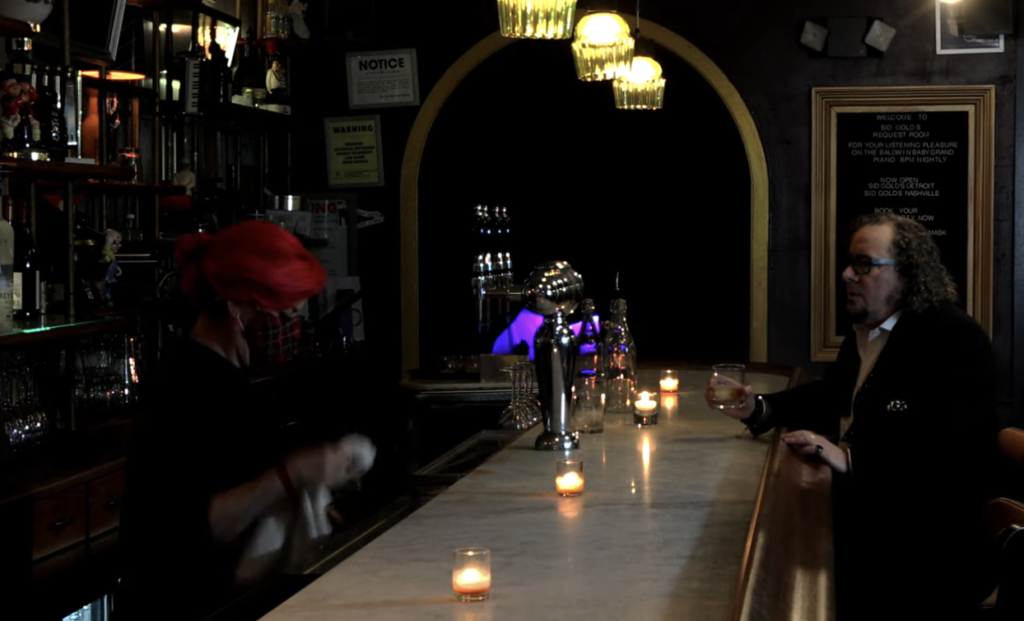 ---

---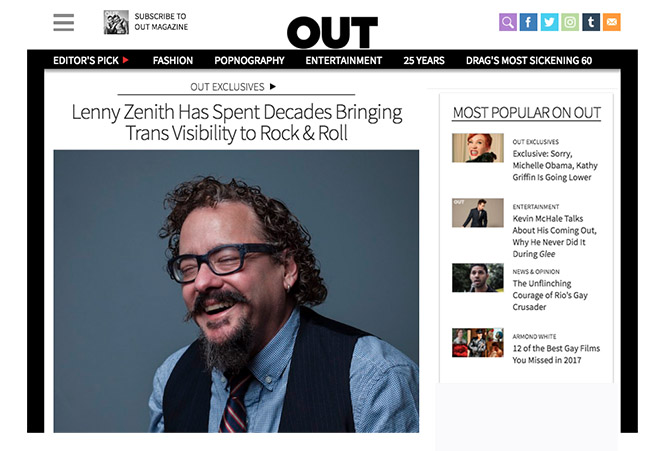 Now, over 30 years after his quiet transition, he has crafted a legacy in rock and roll as one of the genre's first true transgender rock stars." – OUT Magazine

---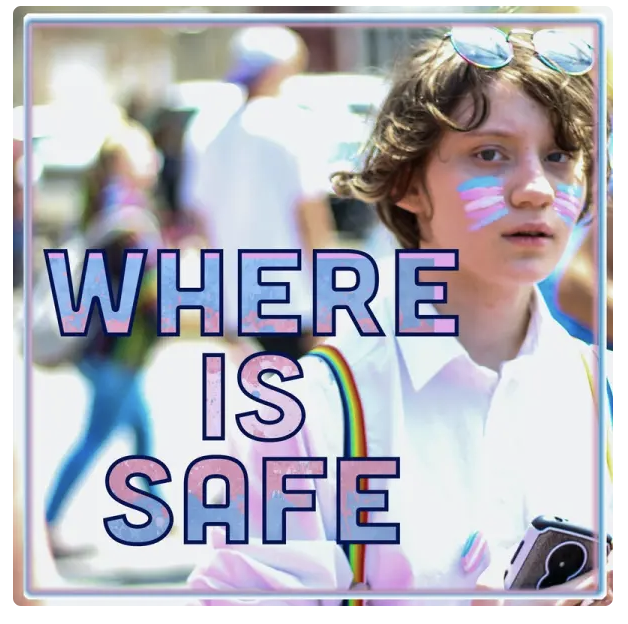 On May 27th, Lenny released the song and video for a new composition called "Where Is Safe" which raises money (100% of all proceeds donated) for various organizations fighting harmful anti-trans laws in the United states. Available on iTunes, Spotify, Amazon and direct
download at Bandcamp
More info
---

"Where Is Safe" [Official video]
---
---
A NEW SPANISH SONG AND VIDEO! "Adelante"
This romantic Latin ballad about a breakup is a mix of longing, pain, and determination. The singer wakes up every morning hoping for their lover's return, but it's been a year since the breakup, leaving them embarrassed and devastated. They express their disappointment and bitterness — the breakup was not a courageous act and they vow to move forward with courage. They believe that one day they will find happiness again, free from regrets and with a full heart. The scars from the breakup are evident, symbolizing the lasting impact of the heartbreak. Download |Spotify
---
Lenny Zenith's rock legacy is as legendary as it is quiet. For over three decades, the New Orleans musician has released music with bands that include Jenifer Convertible and Tenterhooks and opened for everyone from U2 to Iggy Pop.
Pop Combo album release mentions and reviews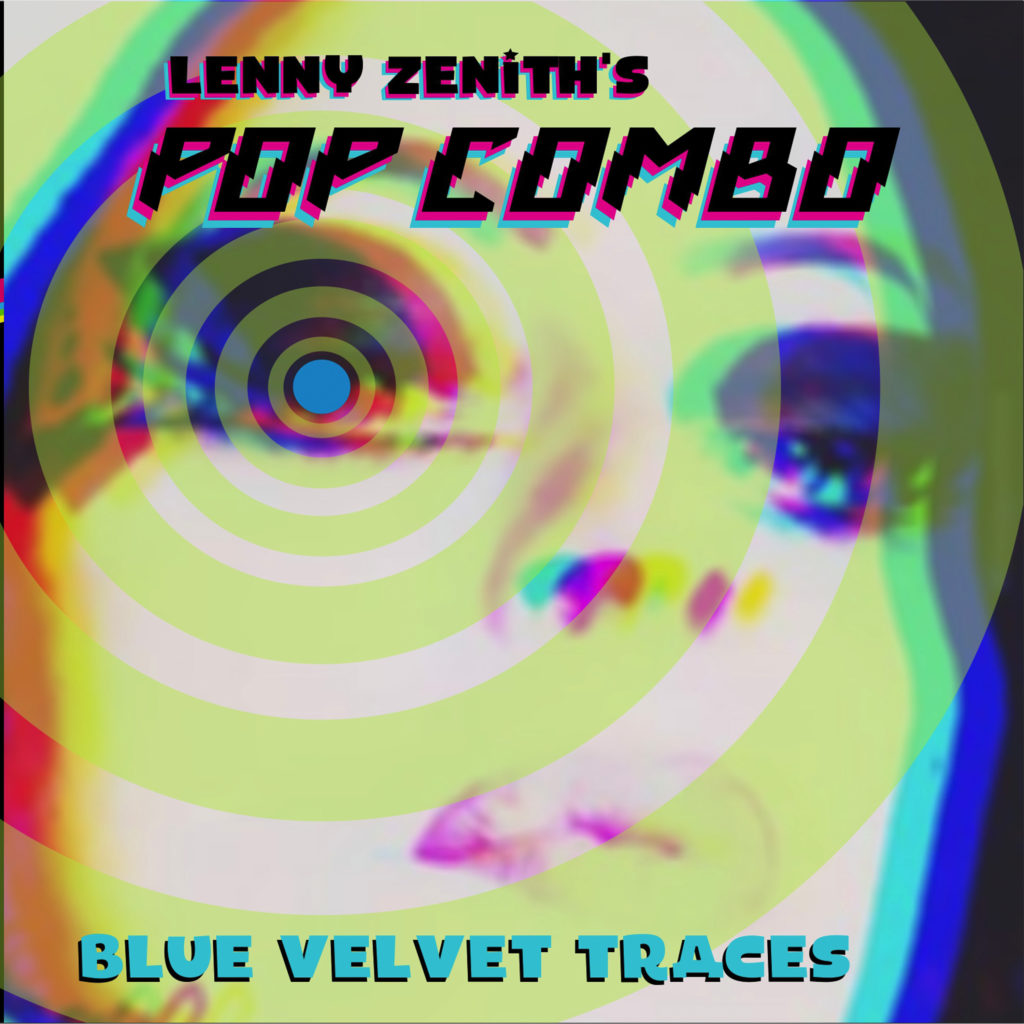 Pop Combo ALBUM!! After many years, I was lucky enough to reunite with my dear friends from POP COMBO — old bandmates (Steven Fisher, Rick Nick & Gary Parky) gathered in New Orleans to record and release songs that never saw the light of day! BLUE VELVET TRACES is an eclectic collection of power-pop, indie pop, post punk with dollops of jazz and rockabilly. Recorded by Tom Stern in New Orleans at Blue Velvet Studios, and produced by James Pertusi at the Whelping Box in NYC.
---
Lenny Zenith had a great time (9/22) with his band at GENDER UNBOUND in Austin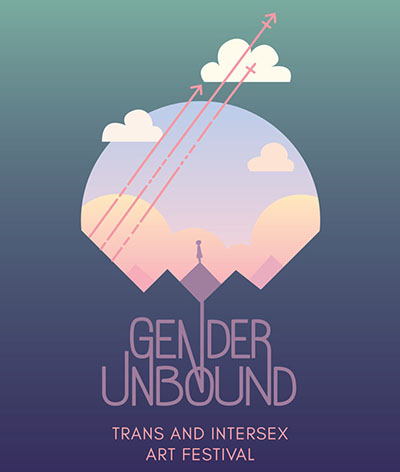 ---
In 2018, Lenny released his first solo album WHAT IF THE SUN.
Available  as a digital downlaoad, CD, and vinyl (t-shirts too)!
A portion of all proceeds benefits transgender organizations.
---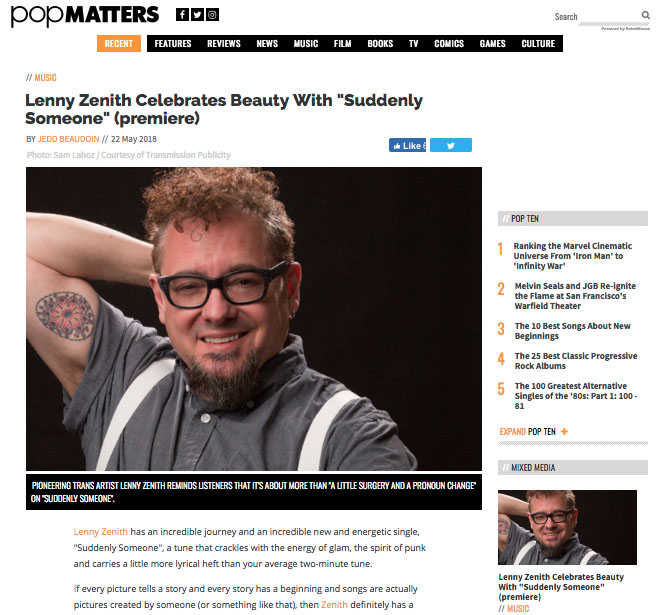 Thanks PopMatters! "Suddenly Someone", a tune that crackles with the energy of glam, the spirit of punk and carries a little more lyrical heft than your average two-minute tune."
---
MORE PRESS:
Some awesome new mentions from Music Injection, Post-Trash, OUT Mag!
OLDER NEWS:
---


What was it like to open for U2 on a New Orleans riverboat in 1982? Ask Lenny Zenith
In the following, edited passage from a forthcoming memoir, "Before I Was Me," RZA singer-guitarist Lenny Zenith, now a writer and musician based in New York, recalls the rush of that sweaty, long-ago night with U2.
---

POP DOSE – HIGHLY RECOMMENDED! "…vocal chops and songwriting skills always equal a winning combination.  For a debut E.P., this is a damned good primer for things to (hopefully) come." Read more
---
Lenny Zenith at Losers Lounge tribute to Burt Bacharach "Always Something There to Remind Me"
Say hi, listen to my music — if you like it, please buy some.